About
Shelter of hope Kenya is a Christian based non profit making organization registered under the societies act. We have the call and responsibility to reach out to the children and youths who are orphans and vulnerable by providing spiritual nourishment, education and income generating activities to enable them be independent. Through the course of our work, we have initiated programs to cater for women through empowerment strategies and material support to the elderly widows. 
HISTORY
The Shelter of Hope Kenya (SOHK) was established in 2005 from an outreach ministry inspired by Mr. Ishmael Ochieng' Okuku  (current Executive Director) and his wife Molline Adhiambo.
The outreach ministry focused on providing spiritual nourishment to orphans and vulnerable children, youths and women from Kiambio slums in Eastlands, Nairobi Kenya. Feeding programs were then initiated after noticing that the vulnerable children and orphans were often hungry. Out of this modest start, Mr. Ishmael mobilized his friends to stretch the programs further; that bore the education, health and income generating activities.
Currently the organization runs two commmunity learning centres' in Kiambiu, Nairobi County and Kagan, Homa bay County where 230 needy children are supported to access affordable quality education. For the communities medical care, we have two community health facilities that offer medical services at very subsidized fee to the community while direct entry program beneficiaries receive treatment for free. 
The organization also began child sponsorship program in August 2014 that has seen 20 children get sponsored successfully, thanks to the help of Shelter of Hope Ohio, Columbus. With the success of the pilot program, we have already identified other 20 needy children for sponsorship come 2016. We are hopefull that it will be a success too.
For women empowerment program, income generating activities have been initiated at the two project sites ranging from basket weaving, ornaments making, hair dressing, tailoring, heifer project to table banking. The organization also does have annual free one week medical camp dedicated to improving the health of community members. Annual youth camps are also conducted for the direct beneficiaries and for the youths from the communities; spiritual nourishment, talent search and counselling sessions are among some of the camp activities.
The organization plans to diversify its services to other identified areas within the country and to increase its income generating activities for sustainability of the current and future programs.
SHELTER OF HOPE-BOARD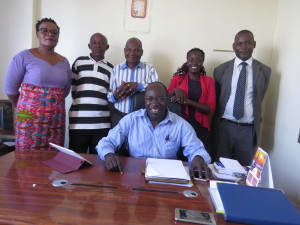 SCOPE OF WORK
Child Sponsorship Program
Feeding Programs
Education Program (2 Community Education Centres)
Counseling and Spiritual Care Program in partnership with the church
Youth programs
Health Care Program (Running a Communal health facility)
Agricultural Program
Income generating activities for community members
Emergency relief programs
SOHC VISION
Our vision is to have a well functioning and sustainable organization with modern facilities serving God and empowering the community. We believe this is done, not just by giving our beneficiaries fish, but by teaching them how to fish and to serve God with their talents and gifts.
OUR CORE VALUES/PRINCIPLES
Prayer
Compassion and Love
Accountability
Excellence
Integrity
Commitment